Invoice Processing
Create value from spend by processing invoices with robotic accounting and OCR-as-Service. Book invoices faster and accurately with automated matching. The team can focus on what matters: Increasing the ROI of Spend.
Zeit sparen
Mit Onventis Invoice Processing verarbeiten Sie Rechnungen, egal ob PDF- oder e-Invoices, im Handumdrehen – von der Erfassung bis zur Bezahlung.
Rentabilität erhöhen
Über die robotergesteuerte Automatisierung durch Onventis Invoice Processing lassen sich die Kosten für die Rechnungsverarbeitung um bis zu 50% senken.
Fehler vermeiden
Das manuelle Verarbeiten von Rechnungen wird mit Onventis Invoice Processing auf ein Minimum reduziert. Fehler werden so nachhaltig vermieden.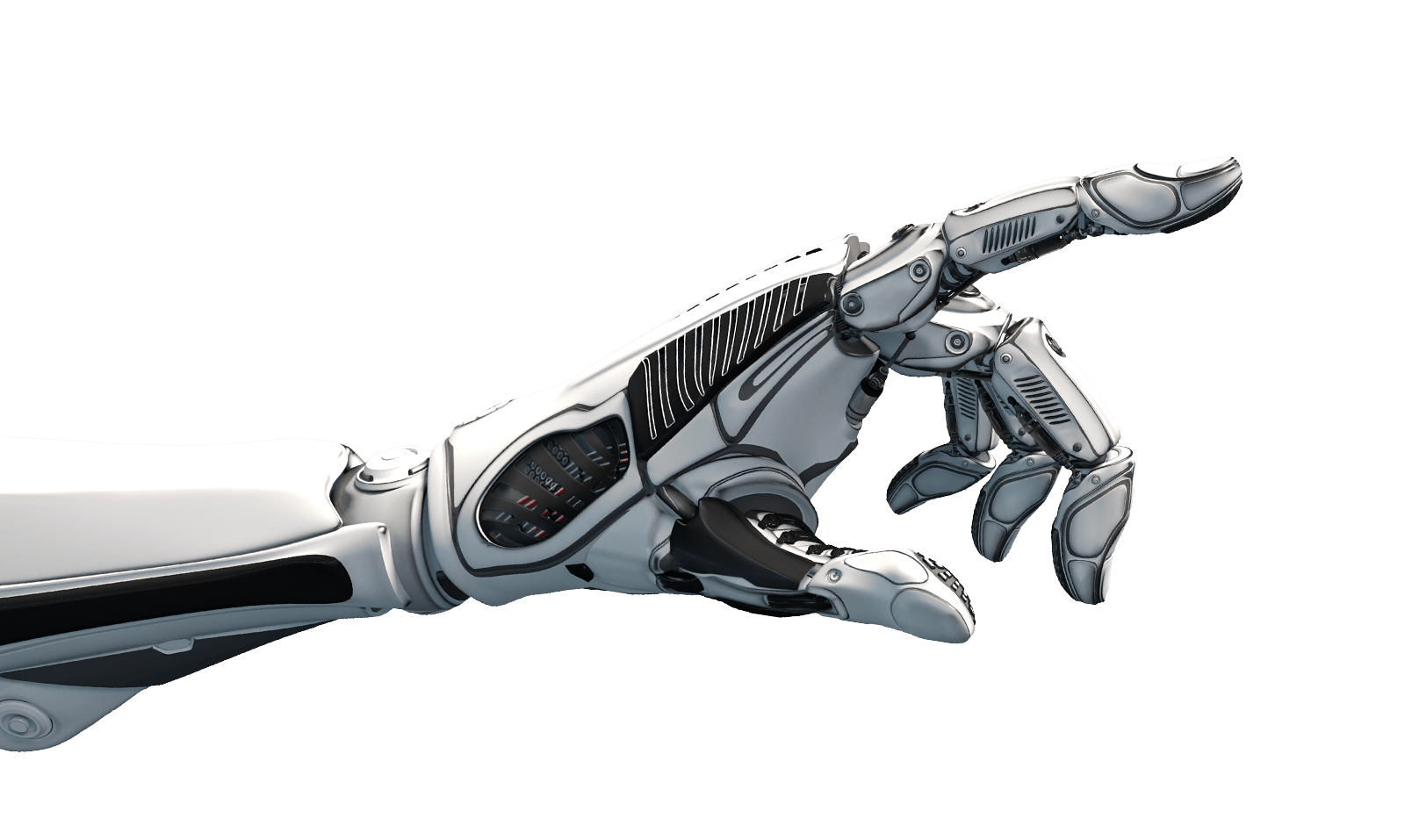 Robotic Accounting with Invoice Processing
Minimize manual handling of invoice data with the robot. A smart algorithm that takes over time-intensive, repetitive tasks from team members. It automatically matches paper or electronic invoices with deliveries, purchase orders and contracts.
Receive as many e-invoices as possible
Invoice Processing assists the organization to receive as many invoices as possible in e-invoice format. We add you to our e-invoice hub and invite your suppliers to send you e-invoices. The many variations of e-invoices present a challenge to organizations working with them. The e-invoicing hub resolves the issue. The e-invoice hub converts all file formats your suppliers deliver into one common format that Invoice Processing understands.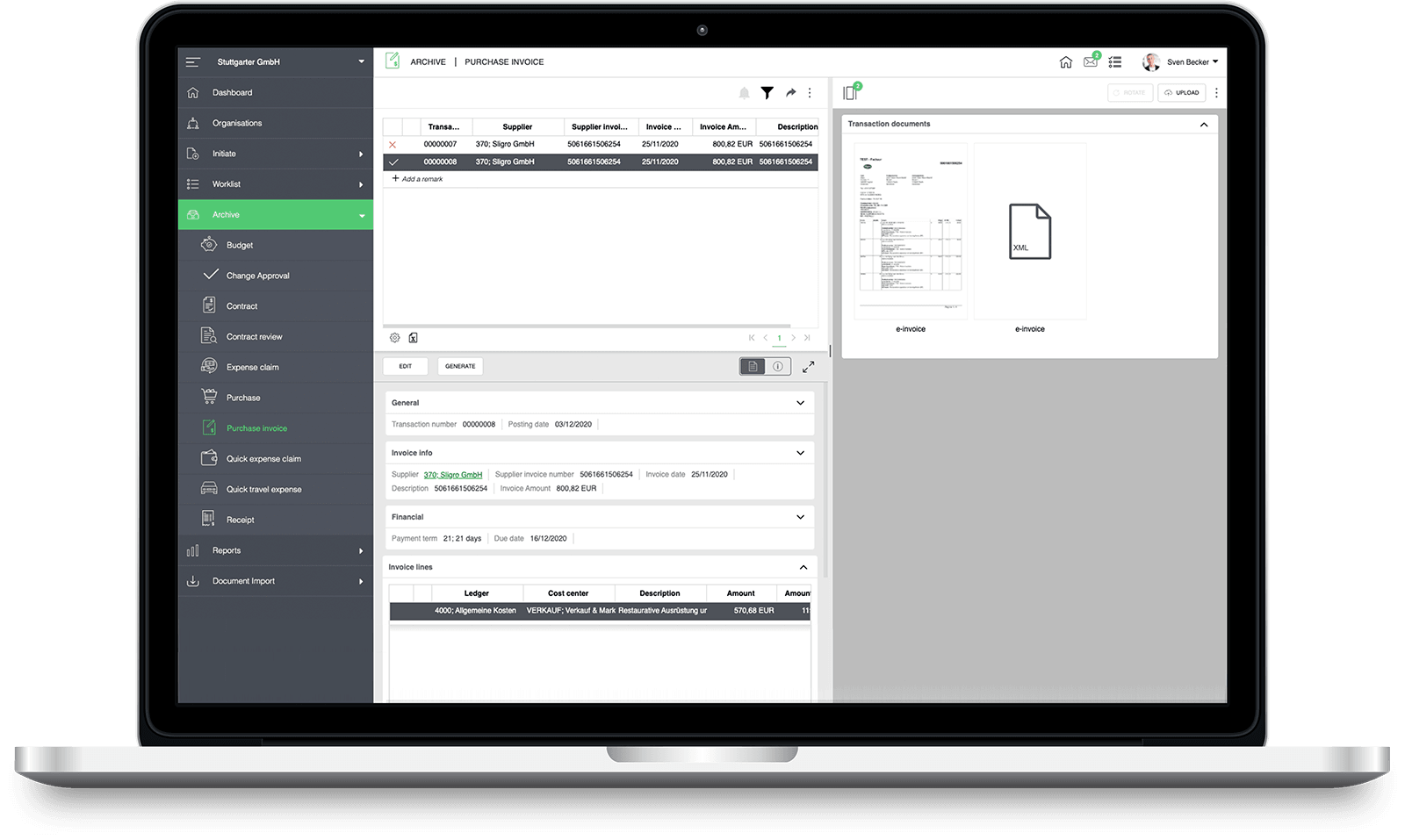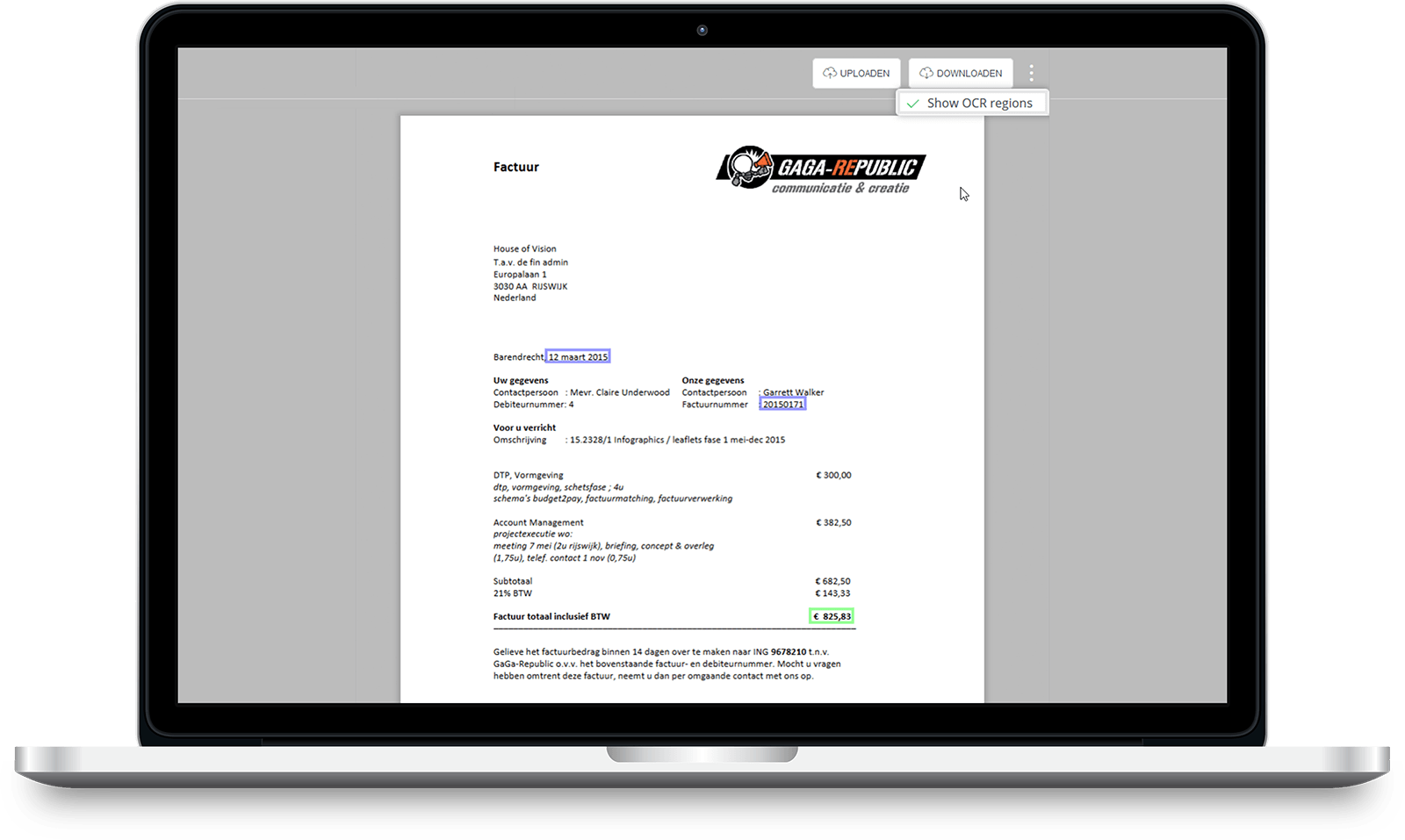 Recognize invoice data with OCR-as-a-Service
For those invoices still received in paper and pdf format we offer OCR-as-a-Service. Invoice Processing comes with integration to import pdf invoices received via email. The OCR-as-a-Service recognizes data on the header and line levels and uses this data to match the invoice or code it. With OCR as-a-Service comes auto-update of your supplier master data.
Book & match invoices automatically
The application can work intelligently with data from OCR-as-a-Service and from e-invoices. It matches an invoice with the associated purchase order, contract and receipt registration. Alternatively, it processes invoices based on predefined booking settings for the supplier. During implementation, you list the booking defaults per supplier, including the possibility of distribution to multiple lines. The robot books full matches, and small differences within the set margins, right into the ERP system.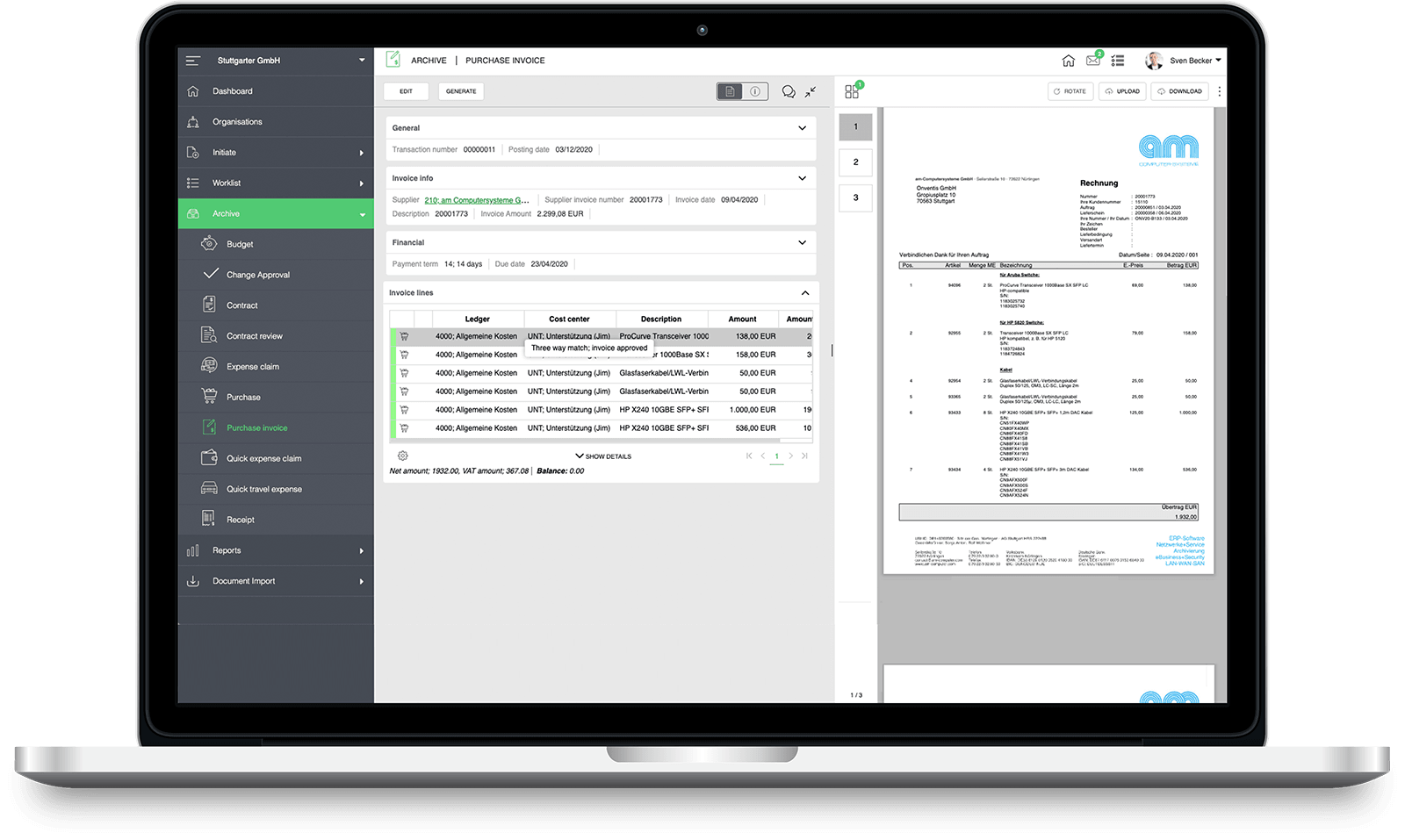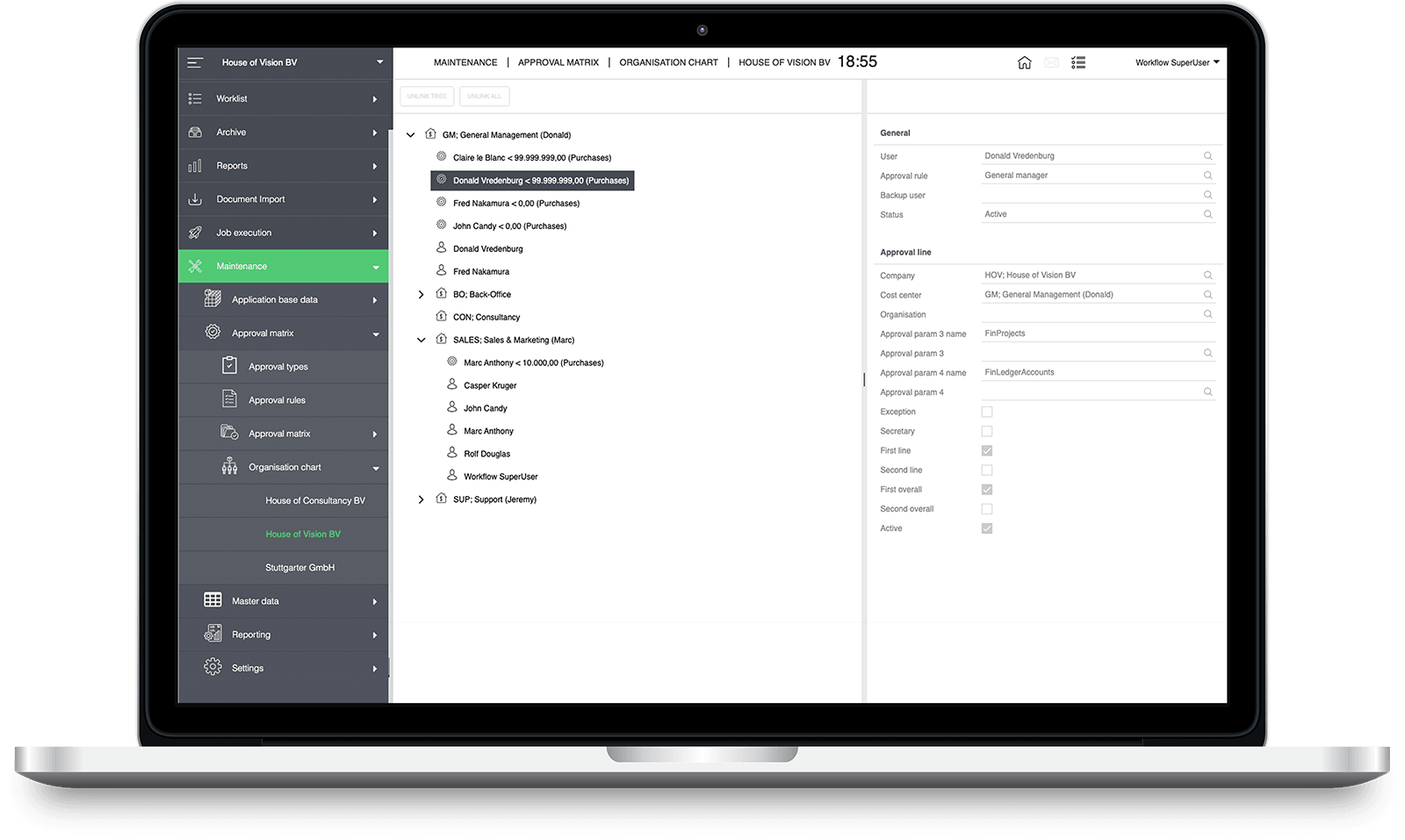 Route invoices automatically for approval
Spend Management sends invoices automatically to the appropriate team members for approval, based on an individual approval matrix. The approval matrix lists all users, their approval limits and the entities — cost center, ledger account, supplier, or project — for which they can approve invoices. The approver's worklist will show the invoice ready for approval and will also receive an email notification. After final approval, the app posts the invoice to the financial system. With the WorkFlowWise mobile app, you can approve invoices wherever you are.
Extra security due to payment check
Spend Management completes a payment check at the end of the workflow. It verifies the payment advice list from the ERP system against the invoices in Spend Management. This automatic check verifies the bank account, the approvals, and the amount. It also looks for double payment, all to prevent any possible error.
The digital invoice archive offers further advantages:
Find invoices quickly and easily in the digital archive
See who sent the invoice, who approved it and what its status is
Invoices never get lost and you always have an overview
Achieve extra security with the payment check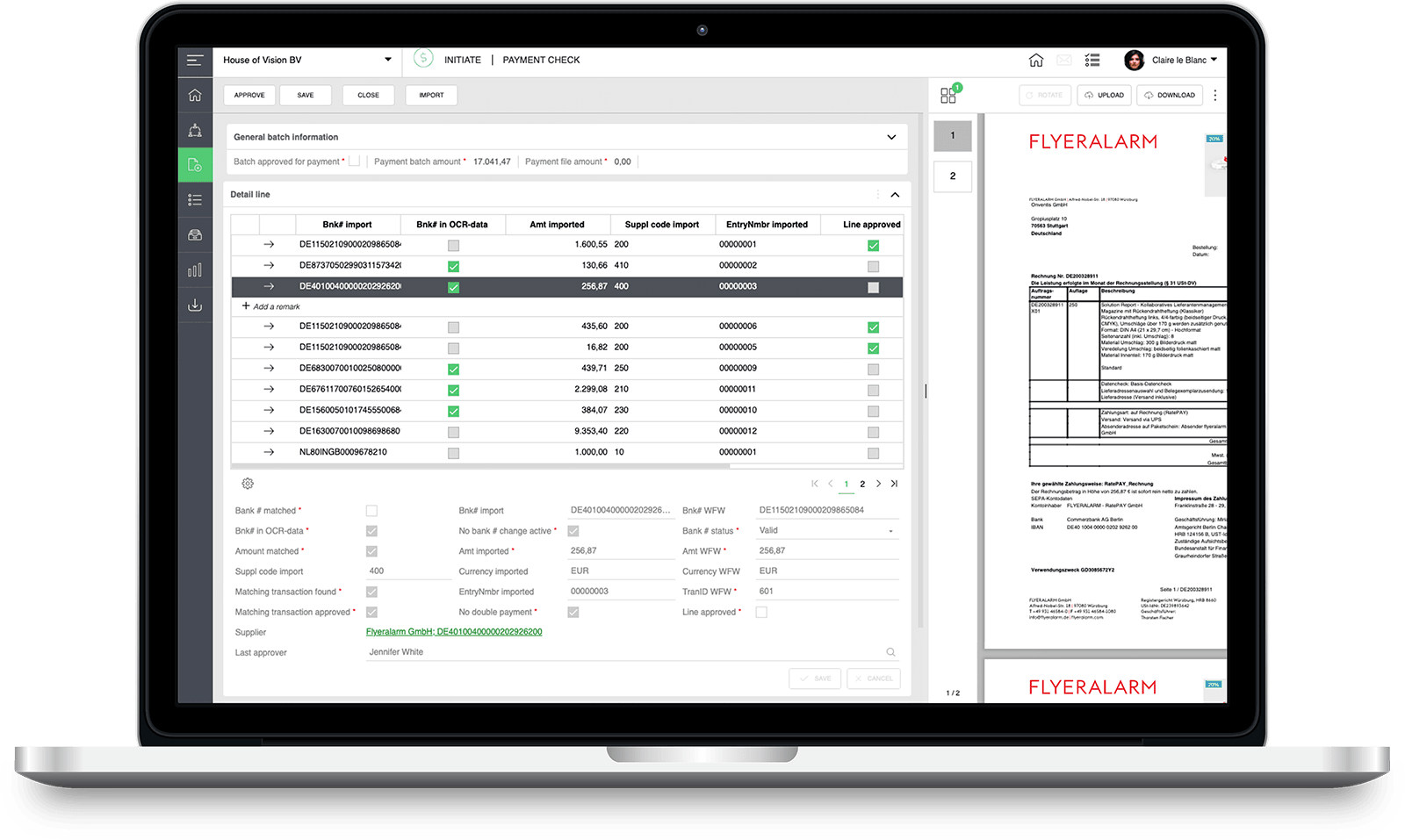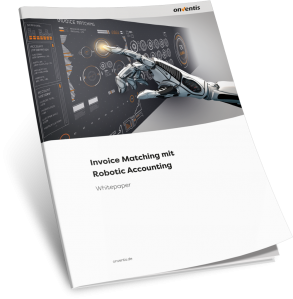 Invoice Matching With Robotic Accounting